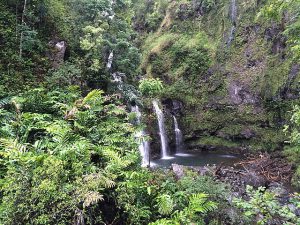 Volcanoes and turtles and poi. Oh my, that could mean just one thing. Yes! Jeff and I are off to Hawaii for a couple of weeks.  We will spend a week on Maui and a week on Kauai. Outriggers and leis, coffee and luaus. Maybe we'll snorkel with turtles in the clear Pacific.or explore where movie time dinosaurs roamed…
Join us!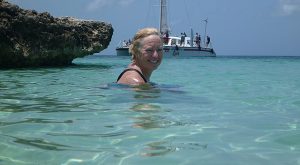 What do you do when winter seems to last forever? When "polar vortex" and new cold weather records become common topics of conversation?
You head for the beach! Actually Jeff and I booked our 20 day Caribbean cruise back on Labor Day weekend 2013 so we've had six months to look forward to it. Leaving the weather behind is just an added bonus!
Cruise along on the Emerald Princess with us. Sink your tootsies into the warm sand, have a Piton (of St. Lucia) or a Banks (beer brewed in Barbados), snorkel in warm clear water. Don't forget to put sunscreen on the backs of your knees!
Come along…